"Thanks for a smooth sale"
"Excellent service which was tailored for circumstances. Highly recommended. They were so knowledgeable and really prompt with getting things set up. They were also very good with advice during the process. I was impressed. We also felt that they were trustworthy. Thanks for a smooth sale."



Kathryn Hurrell
"Couldn't fault them at all"
"They were very on the ball getting the sale underway and visits. George was very quick to respond if we had any queries. Loved their media advertisement for our property, using a drone etc. Very good value for money. And honest down to earth estate agents. Couldn't fault them at all."

Ivy Brooks
"They went above and beyond"
"These lads are superb! They went above and beyond. They supported and cared for us when we needed them most, our sale wasn't the smoothest but without George and Ollie it would have been a whole lot worse! Top quality service!! We have and will continue to speak highly of them and recommend them to anyone wanting to sell their property!"

Cara & John
LATEST NEWS


How to achieve the best price for your home..
Have you ever experienced or heard of someone who has sold their property within 24 hours, to the first person who viewed/put in an offer? While this is fantastic news and works perfectly for some people depending on their situation, has it ever left you wondering…"Did I sell my property for the best price?"
During the last 12 months the property market has been very buoyant with house prices rising due to the lack of properties on the market along with the large demand in people wanting to purchase homes. Therefor we have seen on many occasions properties selling extremely quickly and offers coming in on the same day that the property was marketed.
As previously mentioned this might be the perfect situation for you depending on your circumstances but we do sometimes hear people say that they feel they may have accepted the offer to quickly and therefor might have missed out.
Because of the way the current market is we are recommending that our sellers allow at least 5 days from the property being launched before accepting any offers that have been received. We do this for a number of reasons;
Allows time for potential buyers to book viewings and register their interest.
Allows us time to contact all 'Hot Buyers' who might be interested in your property.
Gives us the chance to negotiate based on the timescale and interest on the property.
Gives other potential buyers chance to put forward their offers which might be better than the one already submitted.
Allows you time to digest all the information in the offers so you can decide which offer is best for you.
While of course this is one of the strategies we recommend, we always personalise our recommendations based on our sellers situations in order to ensure you get a service that is built around you!
If you would like some free property advice or just want to know a little more about the current property market, then please feel free to get in touch with us to chat, we would be more than happy to help.
Stamp Duty Guide
Stamp duty has been in the news an awful lot of late, but there's still a fair bit of confusion out there surrounding the topic, especially the question, Who Pays Stamp Duty & When? We'll cover that, and more, in today's post.

What is stamp duty?
In short, stamp duty land tax (SDLT) is a property transaction tax. The amount due will vary depending on a number of factors, including your buying status and the value of the property in question.
Although it may feel as though stamp duty is a relatively new concept, it was actually introduced way back in 1694 to help fund the war effort against our near neighbours, France.
Stamp duty didn't have much to do with property back then, rather it was imposed to cover legal instruments (formally executed written documents). Later, in the 18th century, stamp duty was extended to cover further paper items and even included goods such as playing cards and newspapers!
Naturally, a lot has changed since its introduction. Stamp duty land tax and its close cousin stamp duty reserve tax (SDRT), which covers shares and securities, were created as spin-offs from the original stamp duty in 2003 and 1986 respectively. Despite a raft of changes and reforms, both remain in place to this day.
Changes to stamp duty in 2021
Who pays stamp duty?
On to the first part of our main question: Who pays stamp duty? The short answer is that the buyer always foots the bill, not the seller. However, there's more to it than that. As we'll see in just a bit, some buyers will be eligible for exemption.
When do you pay? Is stamp duty an up front charge?
Part two of our main question, When do you pay stamp duty, is more straightforward. You must file your return and make the subsequent stamp duty payment to HMRC within 14 days of completing. In the vast majority of cases, this will be handled by your conveyancing solicitor.
How much is it going to cost me?
As we've already discussed above, the amount of stamp duty you'll be liable to pay will vary from transaction to transaction.
Can I add stamp duty to my mortgage?
The answer to this question is a straightforward 'yes', but you would be wise to consider whether or not you should. Just because you can, doesn't automatically make it the right thing to do. By adding your stamp duty charge to your mortgage, you are effectively prolonging the agony and increasing the amount overall you'll have to pay thanks to the interest that'll be imposed upon the loan.
Another reason to take into consideration is the fact that the increase in the amount borrowed to cover your stamp duty costs could also negatively affect your loan-to-value ratio (LTV). An increase in this figure could result in you missing out of the best mortgage deals, which ultimately means you'll end up paying a higher interest rate for your loan.
Naturally, this is best avoided unless you really cannot foot the stamp duty bill at the point of sale.
Do first-time buyers pay stamp duty?
Shades of grey enter the equation when it comes to first-time buyers paying stamp duty. While it is true that first-time buyers may qualify for exemption, that doesn't automatically mean all first-time buyers will be free from stamp duty charges. For example, discounted stamp duty rates only apply to properties that sell for £500,000 or less. If you are purchasing your first home and the sale price is £500,001 or above, standard stamp duty rates will apply.
Do second time buyers pay stamp duty?
This is an area that can cause confusion due to the wording involved. Second time buyers, as in those buying a home for the second time, will (obviously) no longer be eligible for first-time buyer relief, so will be liable for stamp duty at the standard rate.
Where this gets muddled is with those who are buying a second home, i.e. buying another property whilst keeping hold of their main residence. These additional property purchases will incur a further surcharge of anywhere between 3 and 15%.
Who is exempt from Stamp Duty UK?
As we've already seen, some first-time buyers will be eligible for exemption, but there are other instances where you may not have to pay stamp duty, too.
According to gov.uk, these include instances where:
no money or other payment changes hands for a land or property transfer
property is left to you in a will
property is transferred because of divorce or dissolution of a civil partnership
you buy a freehold property for less than £40,000
you buy a new or assigned lease of 7 years or more, as long as the premium is less than £40,000 and the annual rent is less than £1,000
you buy a new or assigned lease of less than 7 years, as long as the amount you pay is less than the residential threshold or non-residential threshold of SDLT
you use alternative property financial arrangements, for example to comply with Sharia law
What is the fine for not paying Stamp Duty?
Due to the way in which most of us will settle our stamp duty debt, i.e. via our conveyancing solicitor, the likelihood of incurring a penalty is slim. That, however, doesn't mean that there aren't repercussions for those who do file or pay late.
Far from it.
A fixed penalty of £100 will be due if you file past the 14 day deadline but before 3 months after the filing date. A charge of £200 will be due if 3 months elapse.
Should you file after 12 months have passed, an additional tax-based penalty will also be enforced. This can be anything up to the full amount of SDLT already owed.
Furthermore, interest will be added to your SDLT bill should you miss the 14 day cutoff date. This will be calculated from the day after payment was due up until the day payment is made.
Getting a stamp duty refund
In some instances, buyers may be eligible for a stamp duty refund. Buyers are able to claim a stamp duty refund if they sell their main residence within three years of completing on a new home.
That's it! Hopefully we've answered the question of 'Who pays stamp duty and when?' for you and you're now a lot clearer on the process.
Buyers Guide To Survey Reports
You've instructed a surveyor to compile a report on your prospective property purchase and now you're sitting tight with everything crossed, hoping for a clean bill of health for the house you want to call home. The thing is, problem-free property surveys are pretty rare, especially for buildings that have been standing for 50 years or more.
So, what is your surveyor likely to unearth? Naturally, each property will be different, but there are a few common house survey problems that crop up time after time, and we're going to run you through them in today's post.
Let's get started!
Asbestos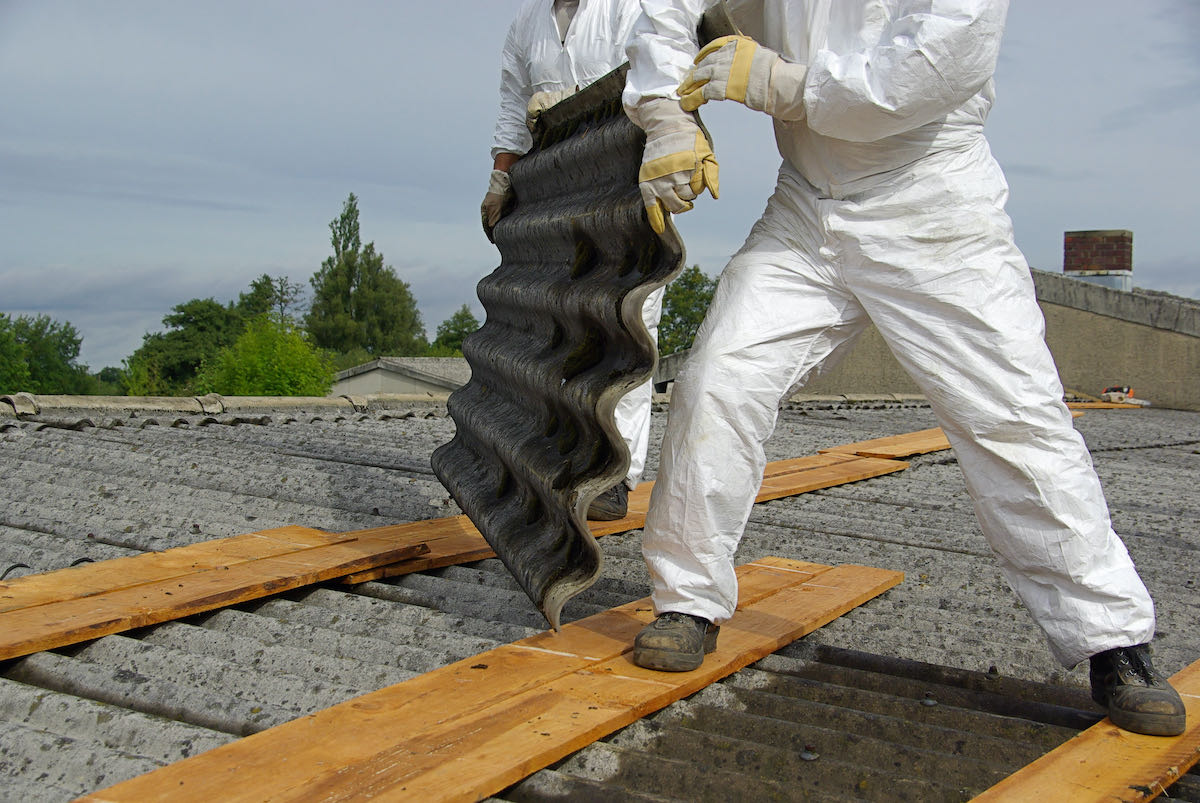 Once considered a wonder-material, asbestos is now something that strikes terror at the mere mention of its name. That being said, if your survey uncovers the presence of asbestos, all is not necessarily lost.
Asbestos can often be contained safely by a specialist, providing it hasn't been damaged or is in otherwise poor condition. If containment is not an option available to you, then the asbestos must be removed and disposed of by a professional who specialises in that field.
How much this will cost can vary dramatically due to factors such as where the asbestos is found and how much of it there is. For a more in depth look at the material and how it relates to property.
Boundary Bother
Property surveys take external factors into consideration, as well as the building itself. The surveyor will take a walk around the property's grounds and inspect the condition of things like boundary walls and fences.
It is not uncommon for issues to arise from this inspection of the grounds, especially if the boundary of your prospective property runs parallel to public property or land, as the security of your new home could be compromised.
It's worth pointing out, however, that things such as broken fencing may be overlooked by a HomeBuyer Report as this probably won't be seen as having an impact on the value of the home or its usage.
If you suspect there may be issues with boundary walls or fences, and would like specific guidance in this area, then a Level 3 Survey may be more suitable.
Cracks
Cracks are incredibly common and yet they remain one of the most unnerving things about owning property. Maybe it's their in-your-face visual aspect, who knows, but they can certainly be unsettling.
It is, however, important to remember that not all cracks mean there's something terrible happening to the home. Knowing the cause is what really matters, and your survey will usually inform you of any underlying issues associated with cracks to the walls or ceilings found during the inspection.
Discovering Damp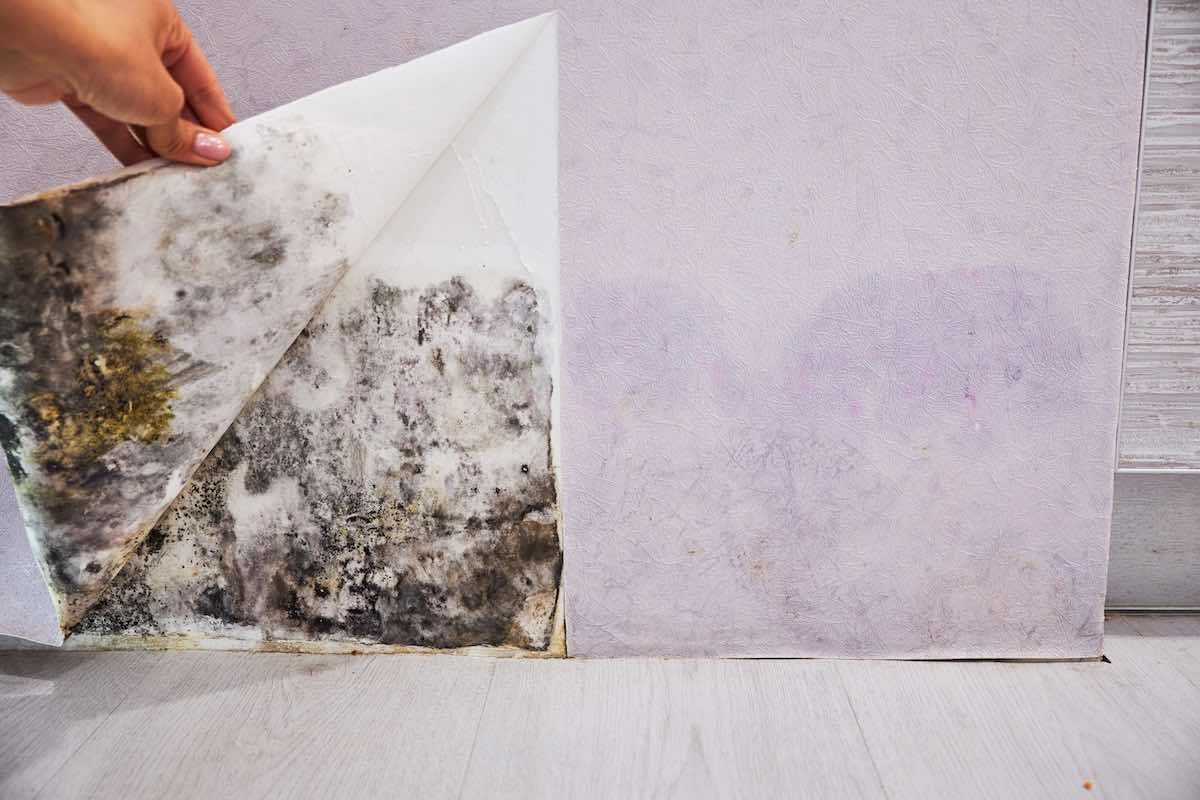 Damp is another very common issue flagged up by property surveyors. It can affect the structure of a building and be incredibly detrimental to our health, so knowing that it is present, and how prevalent it may be, is vital information when buying a home.
As with all things on our list, many damp issues can be rectified without too much hassle. It all depends on how bad the problem is. If it's simply an issue with condensation, the fix couldn't be simpler, whereas damp-proofing, on the other hand, requires expert help and the cost can run into thousands of pounds.
If your survey highlights a serious damp issue, it's prudent to get a further survey conducted by an approved damp surveyor. This additional check will provide you with greater insight into the type of damp you're dealing with and the full extent of the issue at hand.
Dodgy Drainage
Drainage issues can vary from faulty drain pipes to sagging guttering, all of which will be pointed out by your surveyor in their report. Some drainage-related problems may, at face value, seem insignificant, but their impact can be huge if left unchecked, hence their inclusion in the surveyor's assessment.
The good news is that rectifying most drainage dilemmas usually won't cost an arm and a leg if caught early.
Dry Rot
Counterintuitively, dry rot needs water to flourish, so it can be considered a damp issue as much as it is a standalone problem. It will, nevertheless, be reported upon by a surveyor and will often feature as an individual issue that needs to be addressed.
Thankfully, many dry rot problems can be simple to fix, as they often arise because of a leak or poor management of condensation and its root causes. As ever, your surveyor will be able to advise you on the extent of the dry rot and its implications on your property purchase.
Electrical Trouble
Another frequent fly in the property survey ointment is electrical issues, which can range from relatively inconsequential through to the incredibly important. If yours falls into the latter camp, it's wise to have an Electrical Installation Condition Report conducted to find out the true extent of the problem.
Heating Headaches
Surveyors carrying out surveys on old properties sometimes suggest the buyer seeks out a CORGI registered gas engineer to give the home's heating system a closer look. This doesn't automatically mean there's a problem, but it does usually mean that the heating system is as old as the home itself and complicated to assess.
In many instances, the heating system will be safe to use, but it will almost certainly be inefficient, outdated, and difficult to operate. Installing a modern system will often be the best course of action.
Inefficient (or missing) Insulation
Insulation is big news at the moment and any issues with it in your potential property will be flagged up. This can range from there being none at all through to damaged or poorly fitted insulation boards or rolls.
The cost of putting insulation issues right isn't exorbitant, but the ongoing cost of going without can be considerable, so it's a job worth doing.
Japanese Knotweed (and other invasive plants)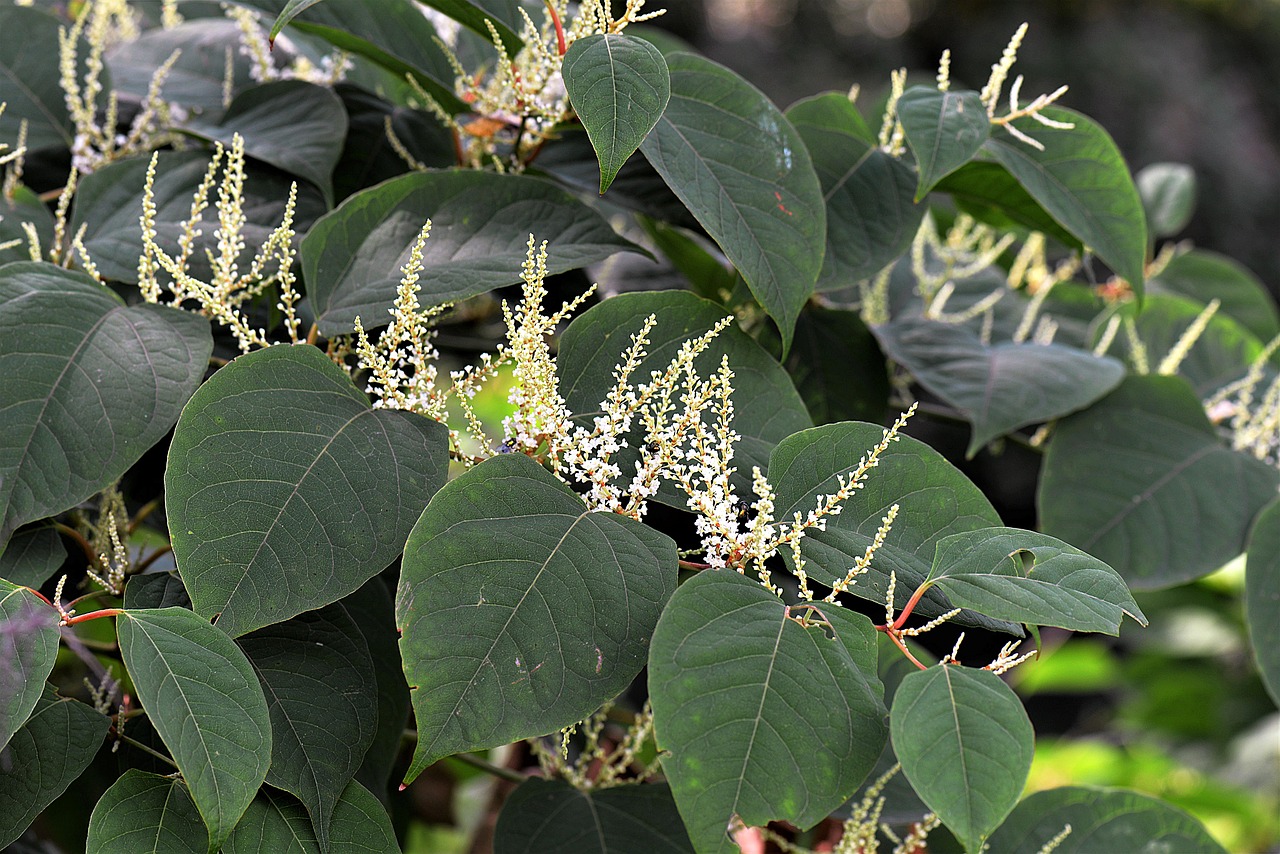 Your surveyor will look for signs of Japanese knotweed during their survey. If found, they will include it in their report and advise you to seek the help of a specialist.
The reason for this is simple: the pervasive plant can ultimately affect your mortgage, in some instances voiding it altogether.
For a fuller explanation on this invasive plant.
Missing Certification
Gas Safety Records, Boiler Test Certificates, and Electric Test Certification are frequent offenders when it comes to featuring in home surveys. While there may not be a problem with any of the associated appliances or systems, missing certification will result in a red flag being flown by your surveyor and will be included in their report.
No Carbon Monoxide Or Smoke Alarms
Despite numerous campaigns by Fire Brigades and safety advisors up and down the country, many properties are still missing these vital detectors. Thankfully, this is an easily rectified problem for buyers to address.
Roof Issues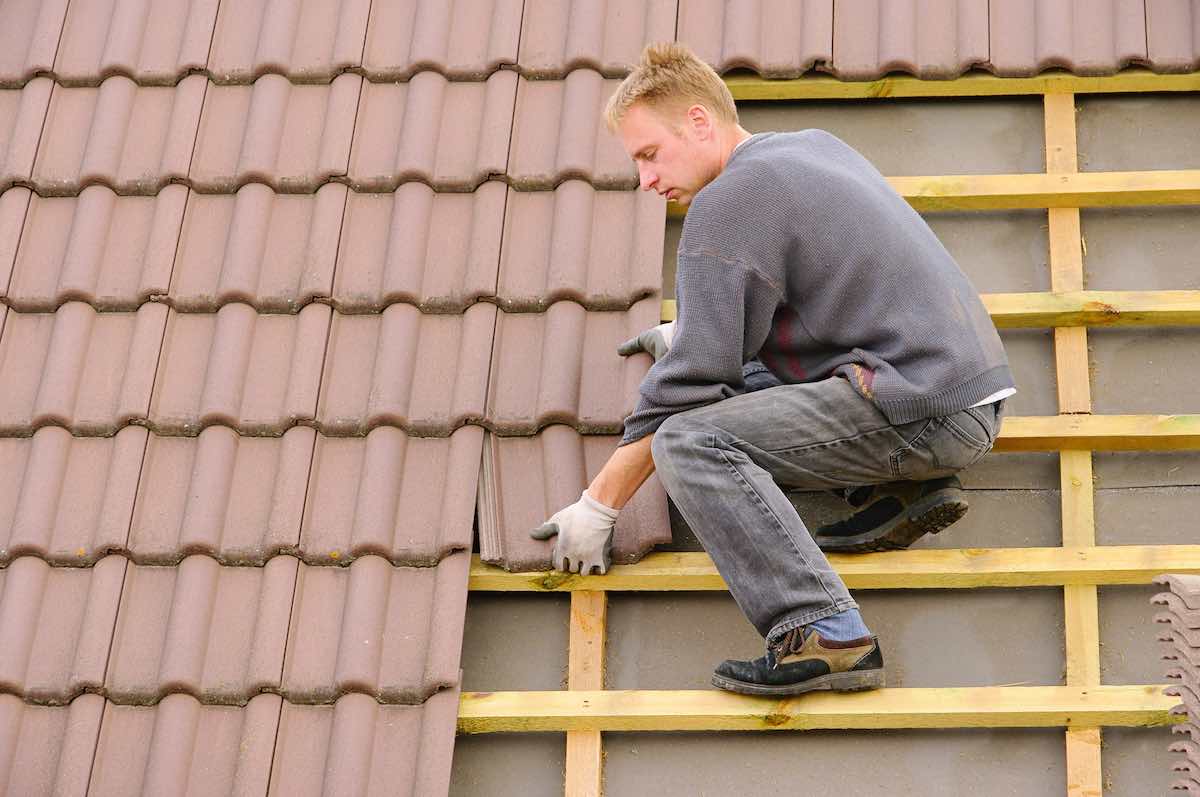 We've already covered a couple of loosely related roof issues (guttering and insulation) that may get flagged up in your survey, but there are other, more directly related problems that may be uncovered, too.
Things such as chimney flashing and missing or cracked tiles are relatively easy fixes, but your surveyor will also assess the structure of the roof to ensure that it is stable and fit for purpose. This, naturally, is a much larger, costlier repair to make and will require the services of a reputable roofing contractor.
Subsidence
This harks back to one of our earlier points in this list of common house survey issues: cracks. While we tried to reassure you that cracks are a normal part of home ownership, they can also be a telltale sign of something troubling: subsidence.
Structural movement isn't uncommon, but there are different levels of severity. Your surveyor will be able to inform you if there's an issue that will require further investigation.
Unapproved Extensions And Alterations
Any additions or alterations to the original structure need to be accounted for, which means they need to be compliant with the current building regulations. The problem here is that building regs are changing all the time, so it's likely your seller could have had the work completed when the law was totally different.
Fortunately, there is something called Regularisation, which is basically a fancy term for retrospective approval. This can only be sought from your local authority's building control body (BCB). There is, however, one key restriction - only work carried out after 11 November 1985 can be approved via regularisation.
Window W
oes
Surveyors look at windows for several reasons. Firstly, and most obviously, they are an important barrier from the elements and they are integral to the structure's insulatory properties.
Another, lesser known reason for close inspection is that windows can be an early warning sign for the aforementioned structural movement. Ill-fitting windows could mean that the building itself has shifted or that the property has other structural problems.
Woodworm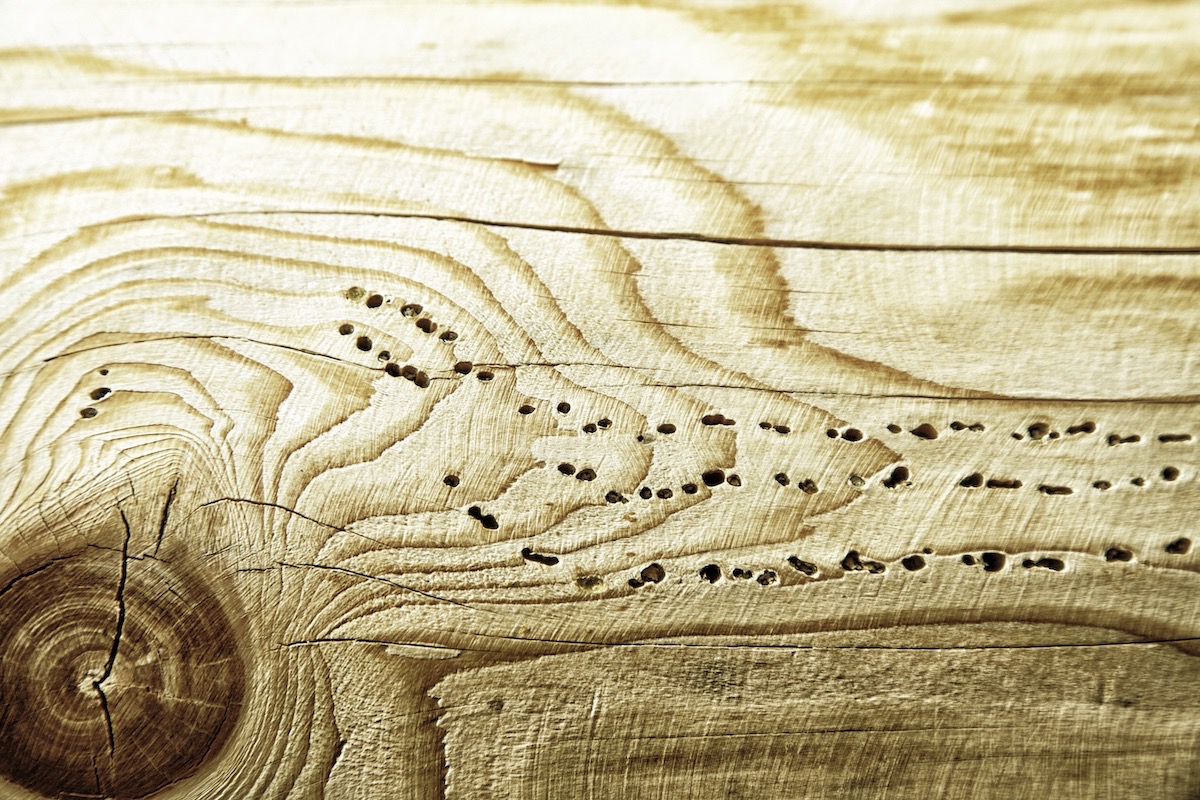 While some properties are at greater risk than others (here's looking at you, barn conversions), woodworm is not altogether uncommon. What is rare, though, is for woodworms to take hold to such an extent that it causes structural damage.
A woodworm infestation is relatively easy to spot and diagnose, so the likelihood of it going untreated long enough to be problematic is slim. That said, don't be overly surprised if you do see mention of it in your survey report.
For a more detailed look at the burrowing beetle larvae, check out our post: Woodworm: How To Spot And Treat Wood Boring Beetle Infestations
Equally, many problems unearthed during the course of a home survey are easy to fix and relatively inexpensive - in the grand scheme of things, anyway. So, if you're presented with a long list of issues, take a deep breath and stay calm. There's every chance your purchase will still go ahead.